The births of the new sun
Sacred River of the Mayas
Live unforgettable adventures!
The births of the new sun
Sacred River of the Mayas
Live unforgettable adventures!
A beautiful name to designate one of the most extraordinary caverns on our planet, traveled through the emerald waters of the fantastic
"SACRED RIVER OF THE MAYAS"
THE TEAM OF DANIEL DREUX, the discoverer and explorer of the
CANDELARIA CAVES
invites you to:
LIVE UNFORGETTABLE ADVENTURES
in a world "outside of time", at the limits of mythology and dreams.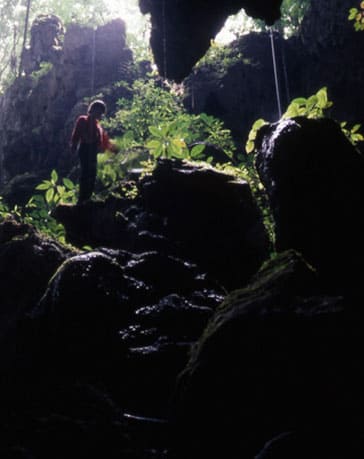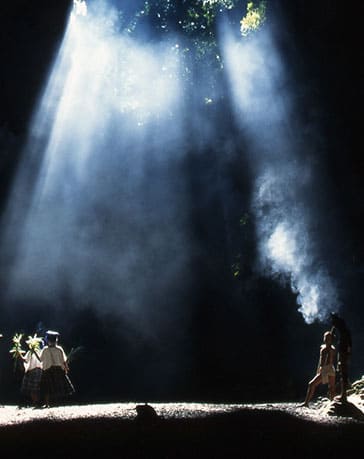 "Unique in the Mayan World"
Each trip or each new itinerary always leads to a new discovery or better knowledge. The amazing site of the "Cuevas de Candelaria" will amaze you with the beauty of a preserved nature and will offer you an approach to the magic of one of the most extraordinary cultures on our planet. As you will cross the thin screen of reality, to enter the world "outside of time" of the Mayan culture, the understanding of your own culture will increase exponentially ... "
TRAVELING IN CANDELARIA IS LIVING A UNIQUE EXPERIENCE.
Because we discovered and explored the Candelaria Caves more than 45 years ago, we want to offer you the best options for living adventures in the strange world of "Xibalbá"!
Because we want to share the art of hospitality and offer you an unforgettable stay in harmony with nature, within the magical environment of Candelaria Lodge!
Because we want the flavor of our original dishes to be carried in your mouth so that, later, you want to return to this "Oasis" set in the jeweler in our tropical Gardens.
It was previously thought that time travel was only science fiction, but Einstein's general theory of relativity allows the possibility that we can warp spacetime so much that you can fly in a rocket and return before leaving.
Traveling becomes a strategy to accumulate photographs.